online home design integration
Go from Design to Build with ease
Integrate Ongrid with your local contractor and vendors. Kickstart Site Work and Control Construction Quality
submit your integration requirment
Submit your Requirement to Check out Our Deep Integration with the following Agencies
Masonry
Plumber

Electrician
Tiles & Finishes
Painter
Carpenter
Benefits of Integrating with Ongrid
Consolidate Information
Ongrid's blueprints serve as the master document upon which project is developed.

Improve Accuracy
Use the dimesions and metrics to cross check and verify site work

Get Experts Support
Troubleshoot design and work on site with Ongrid's experts suggestions

Use Hardcopy
Use the A3 print set shipped as your final copy on site, remotely and completely offline.
Improve Final Output
Scheduling and anticipating work on site becomes easy with high quality 3D Views.
Phase your Project
Develop the project at the comfort of your own pace. You blueprints are valid a lifetime.
Features We Offer
Detailed Drawing Set
Highely Informative Technical Drawing Set covering all elements of Design

Photo-Realistic 3D Views
High-Resolution 3D Views of Interior and Exterior Views of Design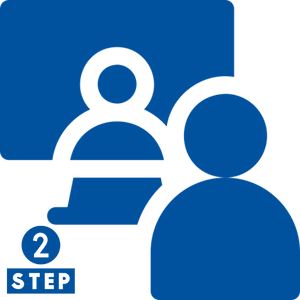 1-on-1 Expert's Sessions
Schedule and Connect with Ongrid's Experts to streamline and review designs together

Lifetime Access to your Files
Check your Design files at your convinience that are availible in your dashboard
Large Design Library
Review our published collection of design types to compare and learn

Multiple Changes
Adapt your design to match your needs and changing site conditions
What our Clients Say About Our Online Home Design Solutions
We have found Ongrid's design service to be very creative and professional. We are very pleased with the final result.

Sharat T

Tamil Nadu
I was very impressed with the easy to use and flexible features of the blueprints. And I thank Ongrid for being so helpful in listening to our concerns and making the changes we requested.

Madhav Nillar

Karnataka
I am really impressed with the quality and the service delivered by Ongrid. I used to be big on in-house designing and now I don't think I can ever go back to the old ways of doing things!

Ameena Moni

Maharashtra
The blueprints are very easy to use. Our contractor says it is one of the easiest to understand blueprints he has seen for a long time. What I like about the blueprint is that it has all the information on each page, no wasted space. It was a little expensive but worth it in the end.

Bijoy Chatterjee

Karnataka
Thank you so much for all your hard work. We are very happy with the house, we have received many compliments about it.

Sampark Kumar

Maharashtra
OnGrid's Blueprints are beautiful and simple. They took us from a vague idea of what we wanted to build to a set of blueprints that were easy for our contractor to understand and work from.

Prateek Jingal

Telengana
Designing our home has been a fun experience and implementing the design was very easy and cost effective.

Avinash Bhivansane

Maharashtra
I just wanted to thank you for the amazing service you provide. Your blueprints are easy to read, detailed and very affordable.

Nitin Tumbe

Maharashtra
I am more than satisfied with the services provided by Ongrid. The team was very helpful in providing a design that was in-line with my requirements. The process for ordering the blueprints was smooth and extremely fast.

Atul Gupta

Maharrashtra