Home Vision - Develop detailed Architecure plans & views
Let our Certified Architects transform your plot of land with floor plans & 3D exterior views. Get in Touch
Serviced 200+ Home Owners in 2022
Customer Reviews
License 2016
Green Member
what does Home Vision deliver for you and your project?

Floor Plan
A personalised fundamental drawing for space discovery with dimensions that informs door and window location. Furniture placemention and size details.

3d Exterior view
Photo Realistic View of Exterior View with colour and finish material details. Understand every angle of the project with detailed views.
Technical Details
A detailed bluprint with materials applied, heights and projection dimensions to help your contractor build on site.
How HomeVision - Basic will help you and your project ?
Discover the best version of your project
Explore, visualize and discover the possibilities that your home can be with our floor plan and elevation design suite.
Work with informative elevations
ongrid helps you develop 3-D floor plans, concept plans and elevations. Visualize your design before construction begins.
Understand space planning
the most advanced floor plan and elevation design suite, helping you deliver all possible layouts and styles in your design
India's most progressive, developed projects with ongrid
★★★★★

I'm a designer and I found this site very helpful for my work. The design team is responsive and creative. They helped me a lot with my project.

Prasoon Karan

Pune
★★★★★

A creative design team, they helped me for my project. Thank you and I will come again to your company if I have another project.

Pradeep Kadakia

Hassan
★★★★★

The 3d view is really good and it can give me some ideas that i really want.

Ayan Pal

Kolkata
★★★★★

The best part is that they don't try to force you into buying any additional items or services. The pricing is very reasonable and the quality of the work is top notch! Thank you for everything you did for our home.

Samay Sangral

Surat
★★★★★

I love their 3d technology, it is amazing. If you need a design idea and want to see what your project will look like before you build it they are awesome!

Arsh Sahu

Ranchi
★★★★★

the team was very helpful to work with, they were able to understand my requirements and design the 3D model as i wanted.

Gokul B

Coimbatore
★★★★★

I want to thank you and your team for the awesome service you provided! The 3D was perfect! I really enjoyed working with you. Thanks again.

Varun Basak

Raipur
★★★★★

They helped me with a few design tweaks and I couldn't be happier. The site looks great, the price was reasonable, and their customer support was amazing. Highly recommend.

Avinash Bala

Chennai
How To Start
Requirements
Tell us briefly about your project's location, size and scale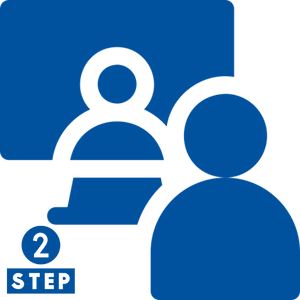 Meet & Learn
Discuss over a call with our experts to identify challenges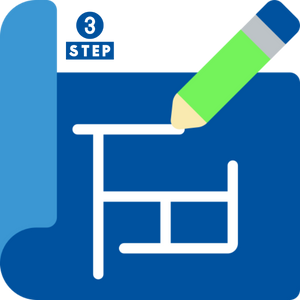 Design Development
Join our team of experts as they help develop your dream project
Our 3D visualizations help you to visualize your next home in brilliant detail
Benifits of using ongrid for your project

Budget
Vendors/Contractors can offer realistic cost quotes
Time
Get Prepared for the project and avoid pitfalls

Scale
Set Realistic expectations on your project. Discover Facts.
Vendors
Start screening suitable applicators and people for your project
Material
Measurments help you reveal the raw material input your project requires
Process
Get guided milestones so you are not lost in the journey. A to Z Step by Step
set up a call
Design your home today
Find out how Ongrid's HomeVision-Basic is better over traditional local design solutions
CAll +91 82880268000